For the latest updates on COVID-19 (coronavirus), please click here
Pouch Filling
Machines
Karlville offers a wide range of Pouch Filling Thru the Spout Machines found in two categories: Stand Alone: Spouted Pouch Fill and Cap and/or Compact: Insert Spout, Pouch Fill and Cap.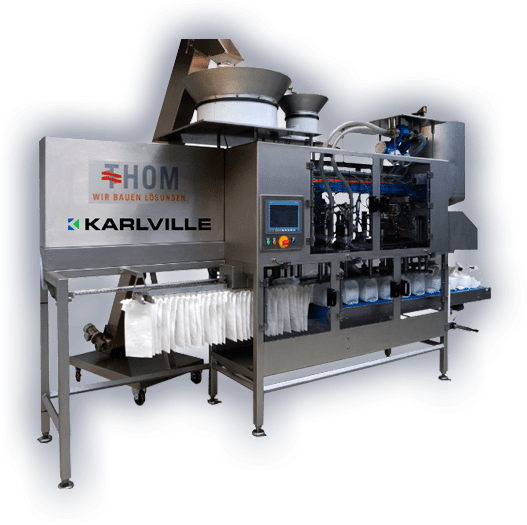 Our Team and Collaborative efforts make a difference
Our strong technical service and commitment to support our customers drive, difficult to compete with, results.
Discover Our Line
Pouch Fill and Cap

Insert Spout, Fill & Cap

Discover the Karlville's InsertSpout - Fill & Cap product category including machines developed for feeding pre-made pouches, fitment insertion, and sealing and filling and capping.
Sustainability
We are committed to deep, ongoing sustainability, social and ecological responsibility.