LasX Laser Modules Integrated
to Karlville Slitters
The advantages of laser converting technology and the LasX partnership include:
Seamless integration with two laser platforms modules, FreshFocus & Dedicated
State-of-the-art laser technology by LasX
Highly accurate processing
Easy setup
Quick changeovers and flexibility to modify patterns or files on the fly
Flexible, controlled process regardless of web speed
Smallest possible features and intricate patterns and shapes
Score depth control for consistent depth without penetrating the barrier layer
Contract toll laser converting, product development and support center via LasX's sister company FlexPak
FreshFocus & Dedicated Modules
FreshFocus - LasX Laser Module
LasX's new configure-to-order system, FreshFocus, integrates two or more LaserSharp® Processing Modules (LDMS & LPMS) within a Class 1-capable enclosure. The versatility of the FreshFocus configure-to-order series allows flexible packaging converters to adapt, scale, and upgrade the equipment based on their unique needs.
FreshFocus & Dedicated Modules
Dedicated - Karlville & LasX Laser Module
For lower budget & specific applications that are not upgradable, we offer the Dedicated Karlville LasX Module. Integrating two or more LaserSharp ® Lasers, the Dedicated unit is ideal for down web scoring & simple perforations to focus on most common applications.
Contract laser converting services, demonstrations, and confidential product development, FlexPak is a tool for converters to jump start business prior to equipment purchasing. Please contact us to schedule a virtual tour and coordinate a visit to see our equipment in production.
Information
FreshFocus Product Launch Video
Breathable Packaging
Easy-Open Packaging
X-Fresh™ Extended Shelf Life Test
Microwave – Steam Venting Packaging Application
Stick Packs – Cross Web Scoring Application
Micro Perforation & Hole Drilling
Breathable Packaging
Laser perforating (hole drilling) provides adjustable hole size, location, and patterns.
Example applications:
Microwavable packaging
Modified-atmosphere produce packaging
Infusion packages for consumables such as tea, cannabis, salts, etc.
Carbon monoxide release for meat and seafood packaging
Venting
Air evacuation
Easy-Open Packaging
Laser scoring for easy-open packaging offers both straight and contour patterns and shapes.
Example applications:
Retort pouches
Flat or stand-up pouches
Stick-packs or single-use pouches
Straw holes for juice packages
Contoured scores for pour spouts
Lidding film for trays
Zippered pouches
X-Fresh™ Extended Shelf Life Test
Microwave – Steam Venting Packaging Application
Frozen Foods.
High precision steam vent slits for max cooking performance and safety.
For palletization efficiency, vents may be used to release trapped air in package.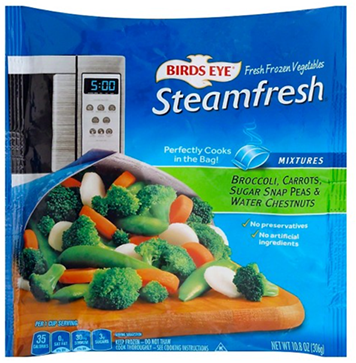 Stick Packs – Cross Web Scoring Application
Cross Perforation
Need to determine field of view and max score width
Micro Perforation & Hole Drilling
Mechanical vs Laser
• OTR, MVR & Venting Control